This morning - a beautiful crisp fall day in the Texas Hill Country - I opened the windows of my office, sat down and played the track, Pampas, from the album Antonio Lysy at the Broad: Music from Argentina.
It has been nominated for "Best Classical Contemporary composition" at the 2010 Latin Grammy Awards and I can totally understand why. It has been called lyrical and Lysy's performance has been described as "sublime eloquence overlay(ing) earthy passion" Phil Muse, Audio Video Club of Atlanta.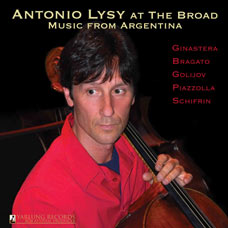 Antonio Lysy - the cover of the album
However, what really struck me this morning was the music's ability to transport me to a culture and land that urged exploration. The pathos of a place and people seemed to hang on each note and I found myself on a mental journey across the open grassland, absorbed in the romance of it and consumed by feelings of desire and fulfillment.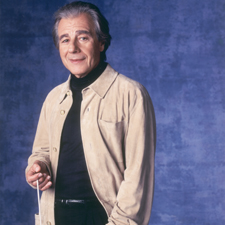 Lalo Schifrin, composer of Pampas
At the end of the track I felt curiously connected to this new world and strangely to my own. Revived, open, receptive, ready to share and to explore.
In the interests of full disclosure I must say that Antonio Lysy and his wife Margaret are dear friends of mine, so I do not write dispassionately about their music or their work but instead am delighted and honored to share their vision with others.
This family, over generations, has taken a passion for music and made it a lifestyle, so it is not unexpected that all the proceeds from the album for the first 5 years will be donated to SOL-LA Music Academy in Santa Monica, Los Angeles. Once again there is a connection, Margaret Lysy is the CEO and Director of SOL-LA, a school " based on the belief that vibrant cultural education positively affects other areas of learning, and that music education can create bridges across diverse cultures and communities" http://www.sollamusicacademy.org.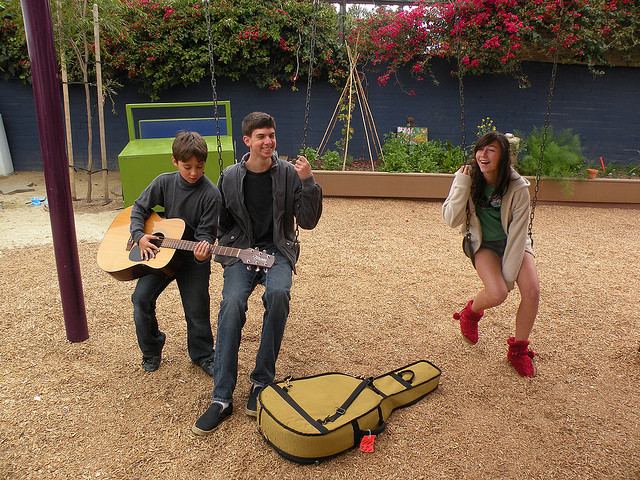 On the grounds of SOL-LA
As I pondered these networks and purposeful philanthropy I couldn't help relating it back to the feeling of "connectiveness" that enveloped me while listening to the Pampas soundtrack.
So do yourself a favor, listen to the soundtrack, you may be inspired to buy the album and like me, maybe you'll be curiously interested to see what happens at the 2010 Latin Grammy Awards on November 11, in Las Vegas. http://www.latingrammy.com